Supposedly the choker trend which swept New York Fashion Week is a reflection of nostalgia for the 90's–that's the 1990s. Jane Eyre finds it ridiculous that a decade only twenty-five years in passing, and an insipid one at that, should already be inspiring regret. However, she is pleased that chokers are popular again–as they were during her own day. Indeed, chokers have been worn by women–and men–since ancient times. The first piece of jewelry may well have been some caveman's choker made from shells and teeth! Chokers became especially notable as a fashion statement during the 18th century French Revolution; noblewomen who had escaped the guillotine sported red ribbons tied around their throats, both to honor their slain friends and relatives and as a kind of f–k you to Robespierre.
All the women in Jane Eyre Gets Real, the whimsical novel by Annabelle Troy, available on Amazon, deserve a choker. Here's what they picked from today's hottest looks:
Hester Prynne: We all know ornaments were forbidden in Puritan times. But the occasional bonnet or collar might be tied with a bit of black ribbon. In memory of this, Hester wants a wide black leather choker:
Jane Eyre goes for the sentimental look of her youth: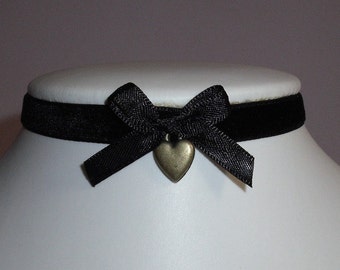 You know Emma Bovary is all about the drama:
Alice in Wonderland shows that chokers can be innocent and charming:
Even Heidi gets into the act with a girlish, faux tattoo style:
So, whether you choose classic, bright, metallic or just an old velvet ribbon you have in a drawer, remember that fall, 2016 is the time to stick your neck out.